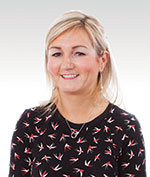 Jill Nottingham
Jill Nottingham's background is in teaching, leadership and consultancy. She has been a teacher and leader in kindergartens and schools in some of the more socially deprived areas of North East England. During that time, she developed many approaches to teaching children how to learn that are still being used in schools and taught in universities today.
Jill has also trained with Edward de Bono at the University of Malta, and has studied for a Masters degree in Education with the University of Newcastle.
Jill now leads Challenging Learning's pre-school and primary school consultancy. She has written many of the Challenging Learning teaching materials, has edited the others, and is currently writing 3 books for schools and 2 books for pre-schools. In amongst this she finds time to be the mother of 3 gorgeous children!